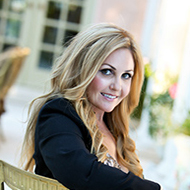 Alexis Moore
Overcoming her own domestic violence, stalking and cyberstalking, Alexis Moore found the tools and courage she needed to take back her life. She is now dedicated to helping others do the same. The founder of Survivors In Action, she, along with hundreds of volunteers, provides support for thousands of victims of stalking, cyberstalking and abuse around the globe.
As a risk management expert, Moore serves as a cyberstalking, stalking and privacy protection consultant worldwide. Her unique experience as a high-tech investigator, survivor and crime-victim advocate has driven her to the forefront of crime-victim advocacy, where she has been instrumental in the passing of ground-breaking cybercrime legislation around the globe.
A pioneer in promoting cybercrime awareness and protecting victim's rights, Moore has provided assistance to law enforcement as well as domestic violence and victim-advocacy groups not only in the United States, but in many other countries. Her published works have directly influenced cyberstalking legislation, and she authored the first victim's survivor guide, written to assist stalking and abuse victims in navigating through the system. Moore is frequently quoted as an expert on the topics of stalking, cyberstalking and domestic violence in the media, and has been honored for her work with the National Women of Peace Award.
Recent Publications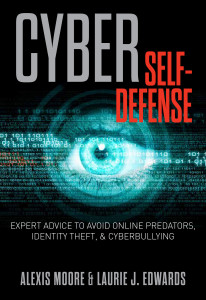 Buy your copy today of SIA founder, Alexis Moore book Cyber Self-Defense
Click on Book Cover To Purchase Book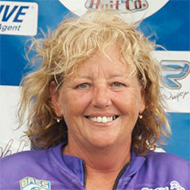 Karen Rae Fedoriw Professional Angler and violence against women advocate and expert